4
Extensive wired RDM functionality is provided for RC4 Magic dimmers
All RC4 S3 dimmers provide extensive RDM (remote device management) functionality, an important part of RC4 Harmonized Design™.
This RDM implementation consists of a Root Device and multiple Sub-devices as defined in the RDM specification.
With Lumenradio's Supernova application, RC4Magic dimmers can also be configured. Or, even more conveniently, with the MagicPC Commander application wirelessly.
5
RC4 MagicPC Commander Software for Remote Configuration
No RDM required – even better & wireless!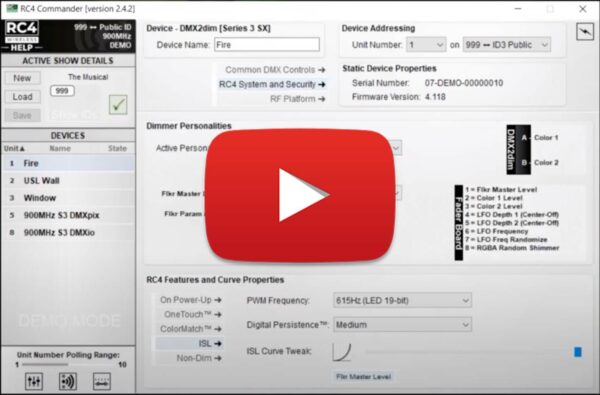 Graphical RDM with LumenRadio SuperNova Software
Wireless configuration with gratis RC4 Magic Commander software
Commander software is available for Windows an MacOS.