The most trusted wireless dimmers
RC4 Wireless devices turn theatrical props, costumes, and set pieces into DMX-controlled lighting fixtures. With best-in-class wireless control, and batteries for untethered operation, all your props, practicals, and costumes integrate into your scenes and cues, managed by your lighting designer and board operator like all the other fixtures in your show.
With genuine LumenRadio CRMX RF inside, RC4 Wireless LumenDim devices bring all the innovation of RC4 Series 3 Harmonized Design to the world of Lumen Radio Wireless DMX.
With best-in-class wireless RDM and excellent 2.4GHz performance, LumenDim is a great addition to any Lumen Radio or W-DMX-based system.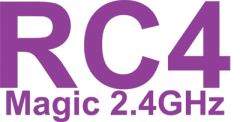 The mostly widely used 2.4GHz Wireless Dimming and DMX System in the world.
RC4 Private System IDs ensure no two systems can ever interfere.
Opposite Lumenradio you may use more than one transmitter for extended range.