RC4 PRIVATE IDENTITIES™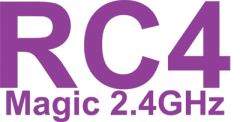 RC4 Private IDentities™ securely encrypts your wireless data transmisson and is used exclusively in the RC4 Magic series.

Technology behind Private IDs
The technology behind RC4 Private IDentities™ is very similar to that used in data encryption keys.
System IDs essentially create a wireless VPN [Virtual Private Network] for each DMX wireless system. Just like VPNs keep your identity safe from hackers, RC4 Private IDentities™ keep your wireless DMX data 100% private and safe from other projects and systems, with a robust resistance to signal loss and slow down.
IDs explained & set-up procedure
RC4 Private IDentities™ can be selected via the buttons on the device. However, when using RC4 Commander configuration software, the number of Private IDs can be increased exponentially. This enables users in large organizations to customize their systems, while their signal stays uninterrupted and secure, even between many different projects within their own domains.